Florida
Down to Mt. Dora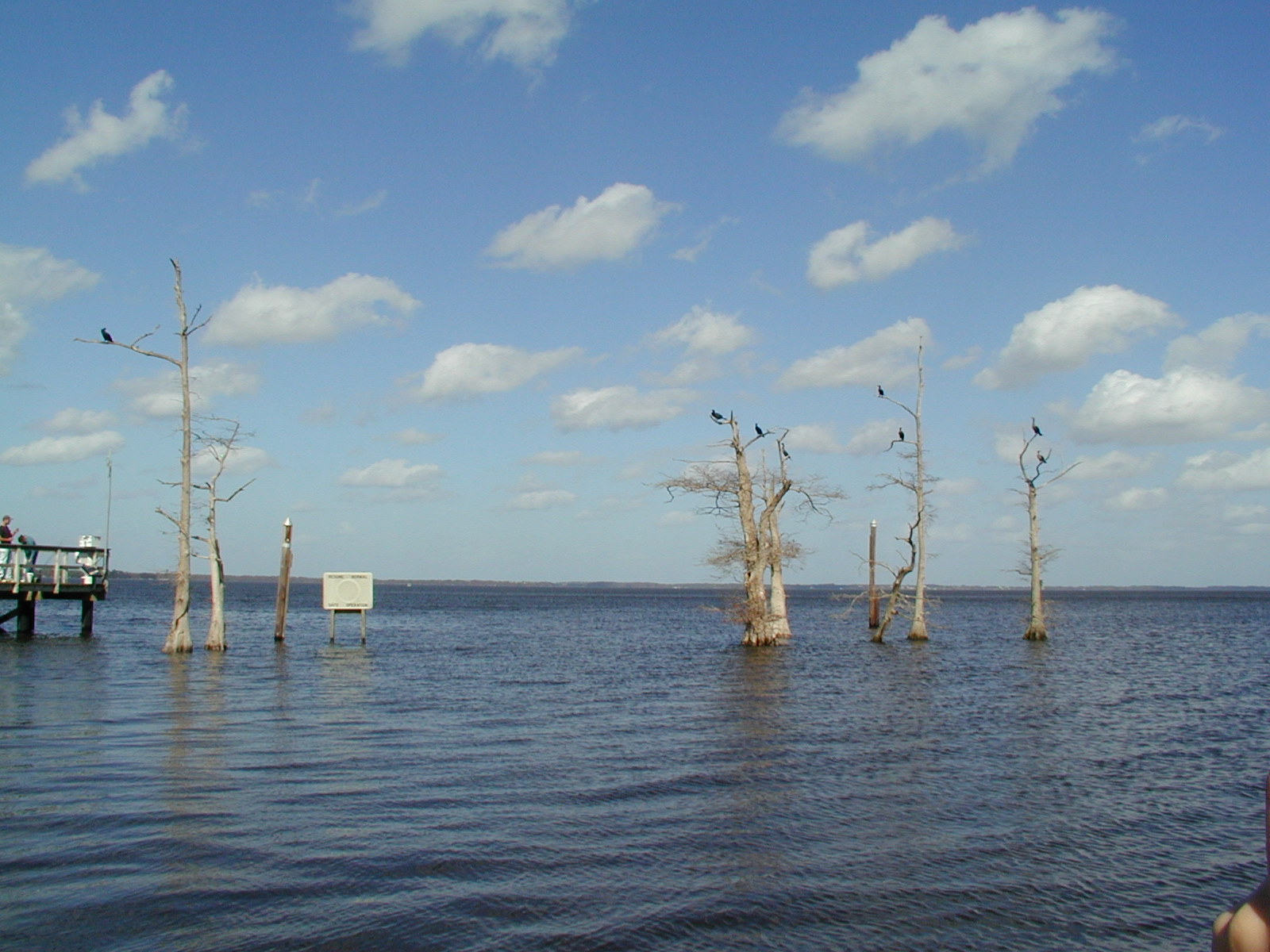 In December of 2002, while staying in St. Augustine for a few days, the family went down to Mt. Dora (near Orlando) to visit my uncle and family. The top picture is of a lake near Mt. Dora, but it's not Lake Dora. Here is what I found on my trip:
| | |
| --- | --- |
| St. John's County Road 13, which used to be FL 13 a while back. It is a pretty road paralleling the ginormous St. John's River. | Palatka is home to weird signs like "Florida's Potato Capital" and "Home of the Bulls Chips." I don't wanna know what Bulls Chips are. |
| US 17 and FL 100 join the road here. | Going up over the St. John's. |
| A Palatka scene. | A pair of Palatka shields. |
| A narrow Palatka bridge with a tubular Palatka walkway. | That's gotta be one of the ugliest FL 19 shields EVER. |
| There's fog smoke in this area. | FL 19 South is also the Backwoods Trail. |
| Apparently, this is what passes for scenic in central Florida. | There are a bunch of 4s in this by-pass assembly. |
| South FL 19 goes to FL 44. | We pick up US 441 at this here interchange. |
| If you look really really closely, you'll see that this CR shield is for OLD 441. Lake County Old 441. | Maybe this is old US 441. Those are old railroad tracks in the center of the road, and I'm not sure if they're still in use. They weren't the day I passed through. |
That is all.